Dilly Dilly
3
2
LA United
Johnson (15'), Schroeder (32'), Harris (39')

Final

Pombor (19'), Slattery (35')

HT 1-1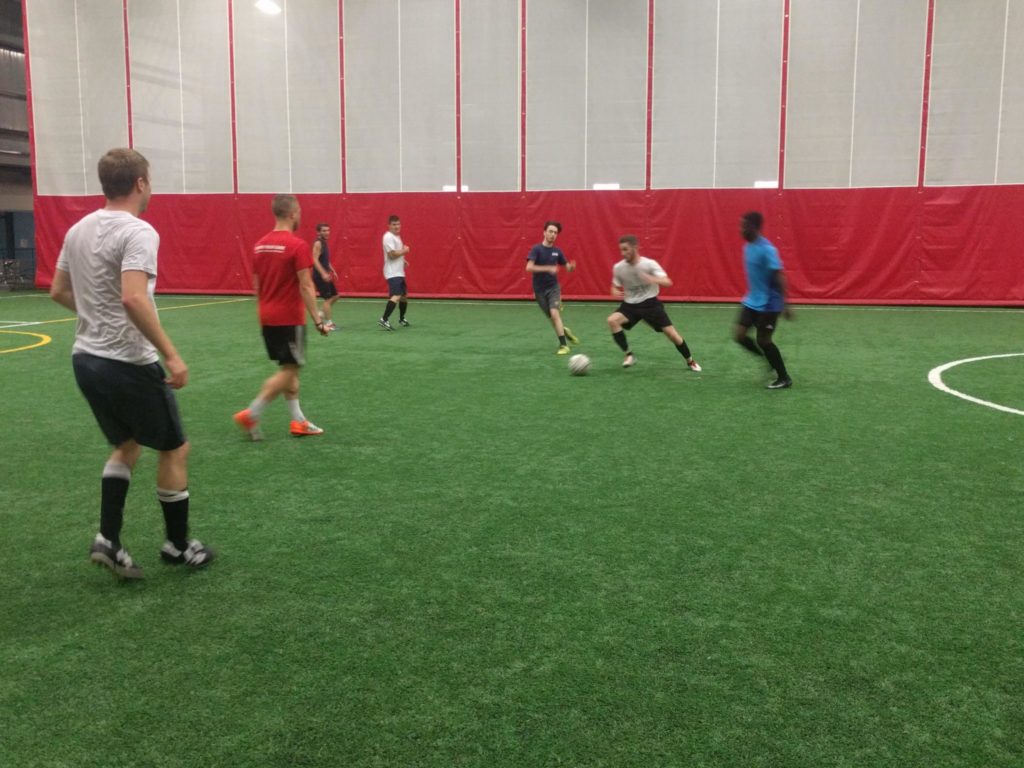 Dilly Dilly looked like they had a point to prove as they eventually claimed the three points through a last gasp goal from Rod Harris in a very competitive match.
The match began at an almost incomprehensible pace with both sides attacking relentlessly and demonstrating a willingness to win every physical challenge. The determination of Dilly Dilly to improve from last week's poor showing and the youthfulness of LA United combined to produce a scintillating first half.
LA's Gabe McKeon tested Dilly Dilly goalkeeper, Mark Longenberger with an early chance before Dilly Dilly responded with a series of good opportunities. Having missed last week's game, Alex Johnson was back at his best for Dilly Dilly- forcing a few good saves from Hassan Boujarah in the early minutes. Johnson eventually got his goal as he casually stroked a right-footed volley into the side netting following a thrown from Bill Covert.
Dilly Dilly controlled much of that first half, but always looked slightly vulnerable on the counter-attack with Kolachi Pombor the most obvious threat. He eventually was able find some space as he cleverly turned past Johnson as he received a pass at midfield near the right touchline. In only a few touches, he was able to dribble within comfortable shooting range and he made no mistake with his finish to the bottom far corner just before half time.
LA United started the second half with a fury and were unlucky not to capitalize on their early chances. Longenberger made a series of key stops for Dilly Dilly and his efforts were eventually rewarded as Curtis Steinbacher broke free to pick out Danny Schroeder for a goal from a well worked counter attack. LA continued to push for a goal and eventually found the equalizer as Pat Slattery drove home a volley from a Zakk Bowman corner.
As the match approached the dying minutes, it seemed destined to end in a draw, but Dilly Dilly had other plans. With just over a minute remaining, Bill Covert slotted through Rod Harris. A moment of hesitation from LA's goalkeeper enabled Rod to easily finish to secure a well deserved victory for Dilly Dilly.